Performance On Tour...
The Choir in performance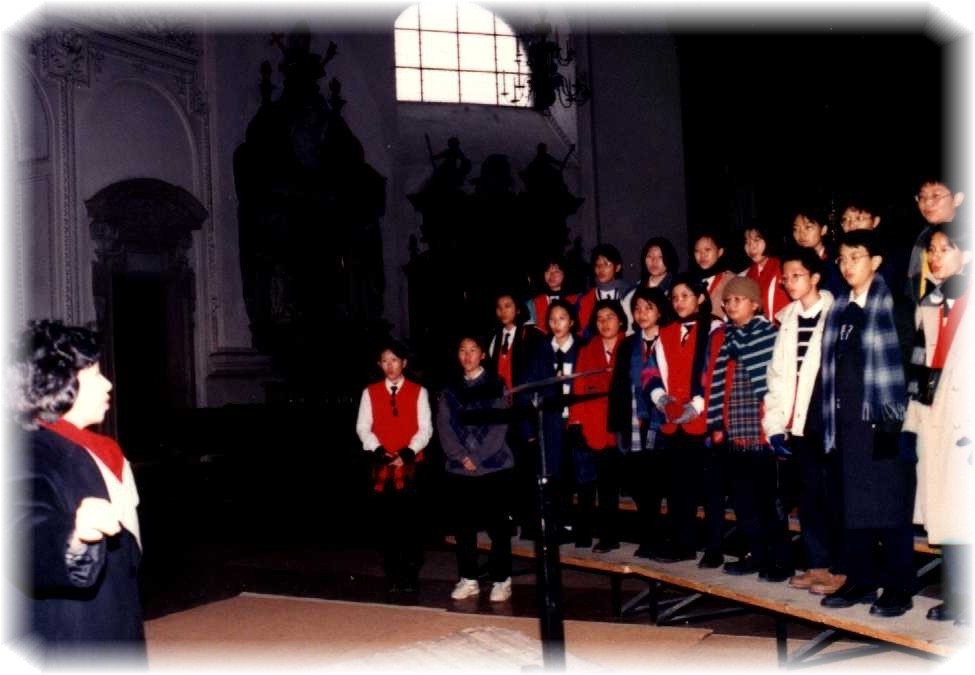 Well, finally for our own performance! We're singing in this cathedral..can't remember the name but anyway..it's really cool and I really mean it! Look at how many layers of clothing we are wearing. Imagine wearing them in Singapore. Gosh, think I better not imagine. But, it's nice, really nice....
But anyway, I really mean to say that it sounded so very nice in the cathedral. It was a mixture of everything that made it all so wonderful! There was the atmosphere, the air of Christmas...the beautiful cathedral.. the wonderful people...we just felt like singing our hearts out and we did!
[RVChorale] [About us] [Vision] [Taiwan 1992] [Scenery of Taiwan] [Europe 1994] [Scenery of Europe] [Choral Music]
NB:All photos are scanned by Cheryl.